Chapter Programs and Event List: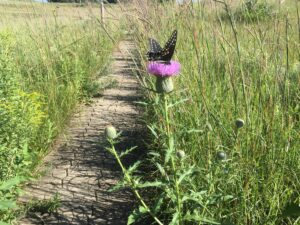 October 1 & October 2, 2021
from 1pm to 5pm:
Seed Harvest at Prairie Hills
Join us at Prairie Hills in Westfield, IA to harvest native seed by hand and enjoy the beauty of the Loess Hills.  Pick seed to donate to a local prairie reconstruction or for your own use.  Wear sturdy shoes and bring your own water.  Feel free to participate on one or both days. If you'd prefer to pick seed on another day, contact us @ LoessHillsWildOnes to arrange a convenient time with Dotty.
---
Summer 2021 EVENTS:
Held August 27, 2021:  This summer the Sioux City Public Library presented free "Green Thumb: Summer Gardening Series classes" led by a master gardener in partnership with Iowa State University Extension and Outreach – Woodbury County.  On August 27, Master Gardener and Wild Ones board member , Carrie Radloff, presented "Native Plants: What they are and are not, and what you don't need to do to grow them" via Zoom.  This program is best suited for people very new to native gardening to help resolve misconceptions and assumptions:
Native plants are rarely the weeds you fight in your yard, but are not necessarily the "wildflowers" seen in parks and roadsides, either. And if you've already heard that native forbs and grasses are vital to supporting biodiversity and want to add more natives to your space, there are a few "good gardening practices" you should forget, too. Confused yet? Then this program is for you! And also for your friends and neighbors, whether they appreciate a perfect lawn or they think "wild is beautiful."
---
Native Garden Tour 2021 EVENTS: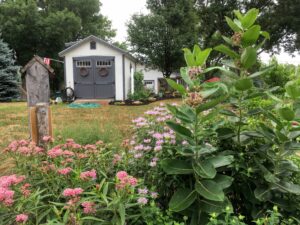 Join us for a series of Siouxland Native Garden Tours:
September 11, 2021- Sioux City's Riverside and Stone Park
August 28, 2021- Hinton and LeMars
August 14, 2021- Sioux City Community Native Gardens
July 24, 2021- Flathers and Wetmore Pollinator Prairie near Anthon, IA
July 10, 2021- Sioux City's Morningside
June 12, 2021- Sioux City's Northside
See our Garden Tour page for more information.

---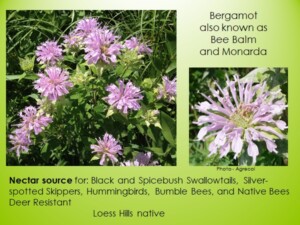 Held Sunday,  January 24, 2021
2021 Native Plant Sale Info
Video on Order Forms, Plant Selection, and a SUPER OFFER! (plus a Poem)
Video- Plant Sale -Meet Each Plant in detail! HERE
Plant Sale Info Sheets & Orders- Click here!
Think spring!!! It's time to start planning our 2021 wildflower gardens!
Dianne Blankenship unveiled the 2021 plant sale offerings with photos and unique attributes of each species.  In 2021, We are offering quite a few new species, including some shade-friendly plants!
**Note: The plants we'll discuss are selected for use in the Sioux City, Iowa, area. The program and sale are open to all, but buyers must be able to pick up the plants in Sioux City, Iowa, in early May.
---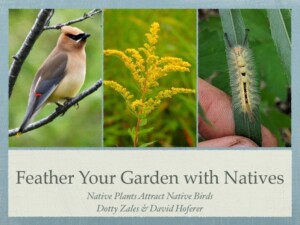 Held Sunday, February 21, 2021
Feather Your Garden with Natives
Dotty Zales and Dave Hoferer, who are both members of Loess Hills Wild Ones AND Loess Hills Audubon Society, presented "Feather Your Garden with Natives, Native Plants Attract Native Birds."  They used colorful images to introduce you to the plants that support birds here in Siouxland, and you'll meet the insects these birds need, too.
Learn about 'Feather Your Garden with Natives' in this video
---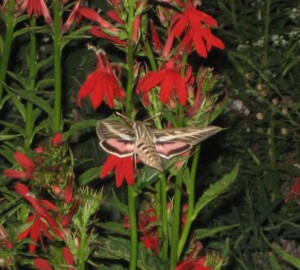 Held Sunday, March 14, 2021
Plant Diversity for Life!
Michelle Biodrowski, Naturalist for the Pottawattamie County Conservation Board, and President of the Iowa Prairie Network, will present "Plant Diversity for Life!".  Michelle's highly enthusiastic and has many creative ways to add native plants to your yard. Whether you are a novice or a master gardener, Michelle will have ideas that you can adapt to your space.
Learn about 'Plant Diversity for Life' in this Video
To learn more about Michelle and her thoughts about planting native, see this great interview: The Blooming Farmhouse with Michelle